Vancouver, BC
Weatherhaven is honored to be ranked among the top 75 Defence companies by the Canadian Defence Review at number 18. This is our highest annual ranking ever, determined by an evaluation panel of members from the Canadian Defence editorial staff and independent advisors that rank the companies annually based on factors such as economic impact to the country, research and development initiatives and contribution to the nation's security. The Canadian Defence Review magazine is Canada's leading defence and military journal, servicing the needs of government officials and parliamentarians, as well as executives in defense, aerospace and other industries.
The following graph highlights Weatherhaven's position among several other leading defence companies including hugely respected defence companies such as Babcock, Raytheon Canada, Boeing Canada and Rheinmetall Canada.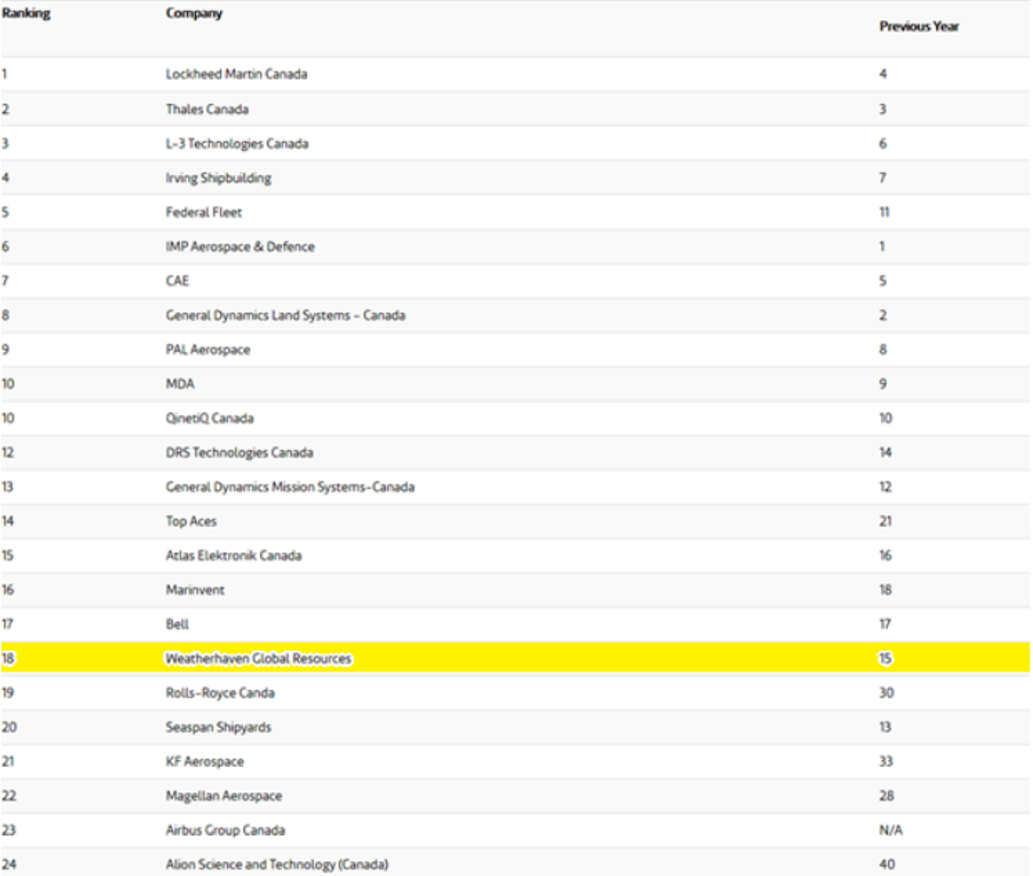 As a small 100% Canadian owned and operated company, Weatherhaven is honoured to be ranked among the top defence firms in Canada.